Qingdao Haitian Hotel
The project is located on the original site of the former Qinghai Haitian Hotel, one of the old landmark buildings of the old Qingdao
Project Location:
Qingdao, Shandong Province
Client:
Qingdao Conson Haitian Center Construction Co., Ltd.
Partner:
Archilier Architecture
Designed/completed:
2012/
Product Category:
Public building, urban complex and hotel business
Specialty Involved:
Building, structure, M&E and design general contracting
Three towers and their podiums are planned to be built in stage I. To be specific, the functions of the three towers are respectively five-star hotel, super-five-star hotel &office building and serviced apartment, and the podiums are planned to be built into commerce, hotel and logistics supporting facilities. The newly-built three high-rise buildings consist of functions such as five-star hotel, six-star hotel, office building, serviced apartment, commerce and convention center. The design has inherited the hexagonal plane contour of the old hotel, and its facade elements have extracted its essential design language to echo with the texture imprint of the old hotel and to combine concise and powerful techniques to express the design concept of "ocean melody". Relying on the integration of modern architectural techniques with the old hotel's temperament elements, the 369m-high Haitian Center will create a new landmark with city memories for the residents of Qingdao.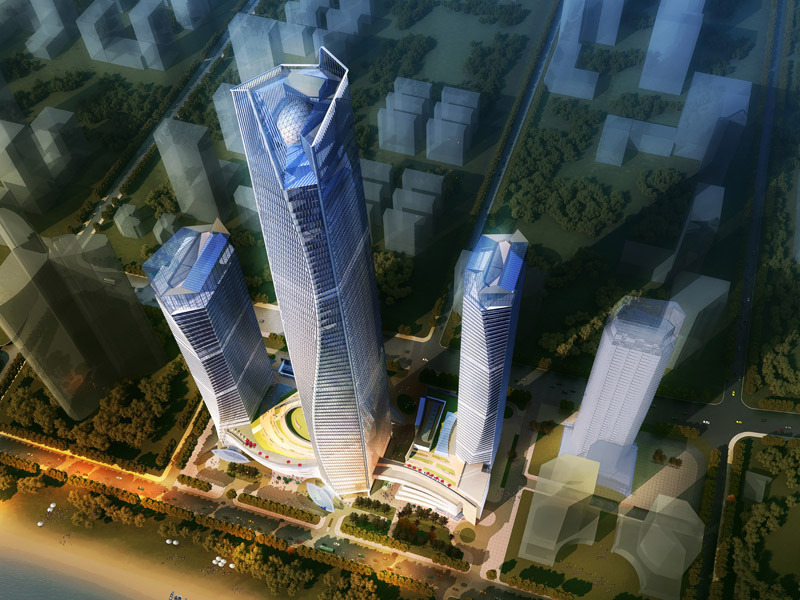 Green building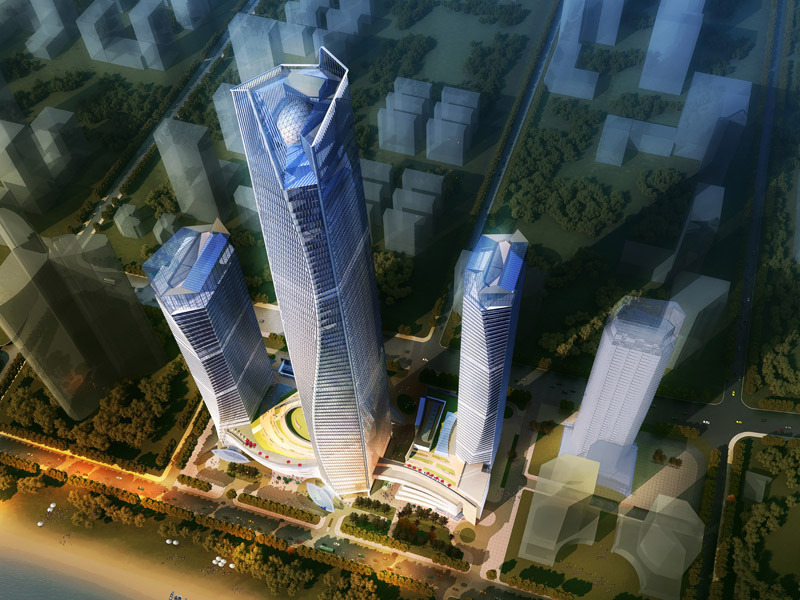 Green building:
The project is planned to be built on the basis of LEED golden standard, thus to provide a high-quality working environment for the client and reduce the damage to the nature.
To actively answer the call of local government for energy saving and environmental protection, clean energies are used in the project to contribute to the improvement of urban and environmental quality.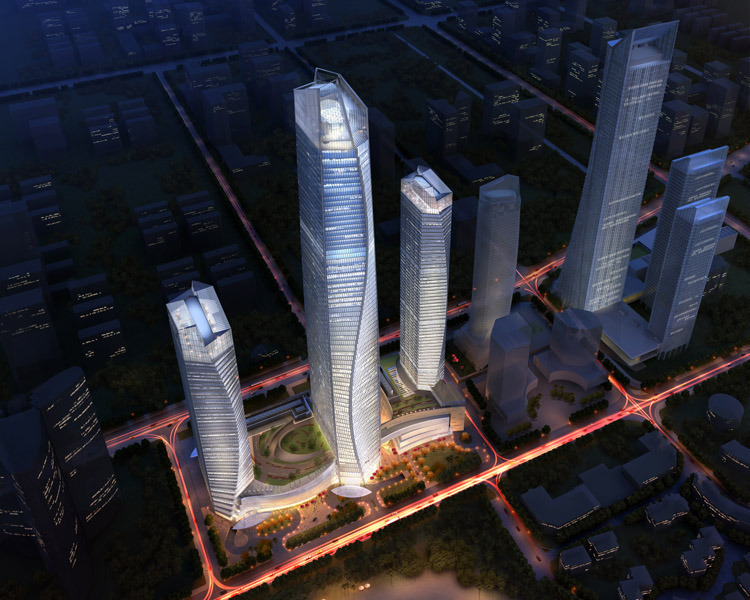 Architectural design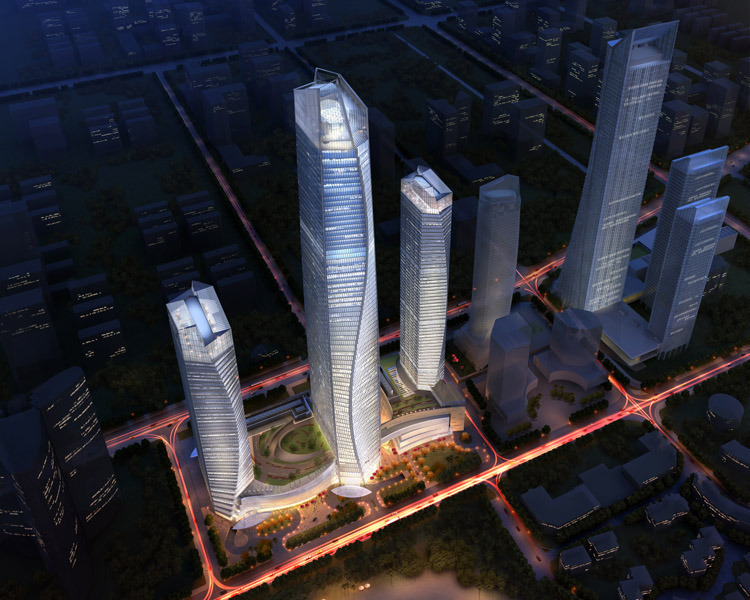 Architectural design:
The design theme of "ocean melody" echoes with the its personality as a coastal city.
The hexagonal planes of the towers and the white horizontal lines of the facade have embodied the inheritance of the old hotel and shown its respect to the memories of the city.
The integrated building forms have improved the functions of the city.
The advanced design concepts have incarnated the beautiful visions and expectations for the future.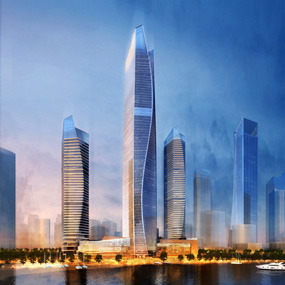 Planning and design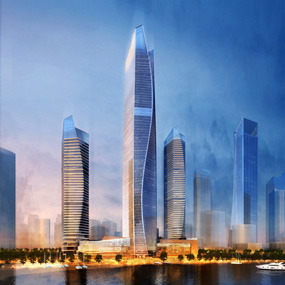 Planning and design:
The three well-arranged towers have inherited and improved the coastal skyline of the city.
The short sides of the towers are designed to face the sea, thus to maximally reduce the blocking of seascape.
The visual and pedestrian corridors provide a good visual and behavioral experience for residents when walking across the project towards the seaside.
The open and pleasant public space highlights the open mind of serving the residents.